Maruti Brezza 2022: New Brezza to be Maruti's first CNG SUV, see mileage and launch details
As petrol and diesel prices do not seem to be declining in the country, consumers are increasingly turning to CNG models. Due to customers' love of CNG, many auto companies are now launching CNG cars.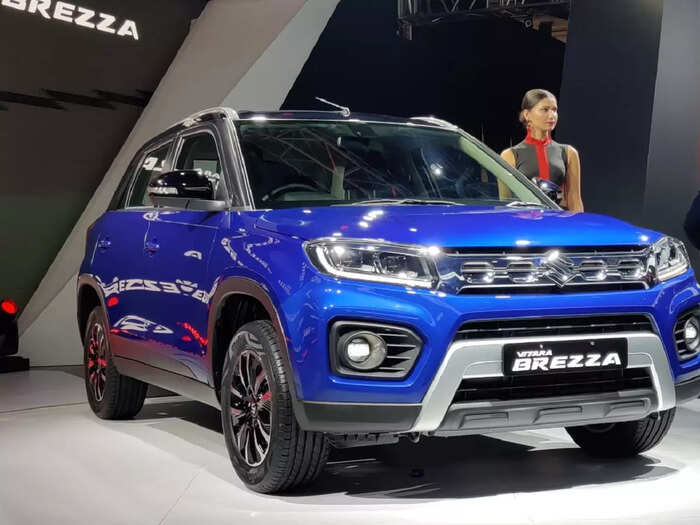 Highlights:
The new Brezza will come in the CNG version
Mileage and launching details came to the fore
The car will be launched by the end of 2022
Maruti Suzuki, India's largest carmaker, is currently dominating the CNG segment. The company sells a number of CNG-powered vehicles in the market. The company is currently selling CNG versions of the Alto, S Preso, WagonR and Ertiga. With the arrival of the new Celerio CNG by the end of January 2022, the lineup will grow even more.
In addition, the CNG version of Maruti Suzuki Swift and Dzire is being tested. A new report claims that the Indo-Japanese brand will be bringing a CNG version of the new Brezza. It could be launched by April 2022. Maruti Suzuki is considering CNG, Flex Fuel, and Hybrid Powertrain, in addition to diesel options. The company will have each model in the CNG variant in the future.
Maruti Brezza 2022
Maruti Suzuki is going to give a big update to Vitara Brezza. The company will drop the Vitara name. The sub 4 meter SUV will be called Maruti Suzuki Breza. It is expected to bring CNG along with the 2022 Maruti Brezza petrol version.
Brezza Engine and Power
The 2022 Maruti Brezza (2022 Maruti Brezza) will have a 1.5-liter K15B petrol engine. This engine generates 104 bhp of power and 138 Nm of torque. The CNG version is expected to be accompanied by the same powertrain. There was a slight decline in power and torque. Ertiga can share the SUV powertrain with CNG. Which generates 92 bhp of power and 122 Nm of torque. This is 12 bhp and 16 Nm less than the regular petrol variant.
Brezza CNG Mileage
Ertiga CNG claims a mileage of 26.08 kilometers per kilogram. Therefore, it is expected that Maruti Breza CNG will give higher mileage by 2022 as it is lighter than Ertiga.
Also Read: Best Sunroof Cars in India Under 10 Lakh Budget, Tata, Honda and Mahindra are.