Mahindra XUV700 CNG : Jugaad is always seen in India. Jugaad is no less worldwide. There is no telling who will do what. A man from Ahmedabad in Gujarat has done the same. He has fitted a CNG kit in his car Mahindra XUV700.
Highlights:
CNG kit in Mahindra XUV700
Jugaad of a car owner in Ahmedabad
The cost of this kit is low and the mileage is good
Mahindra XUV700 CNG Kit Price Mileage: Jugaad runs all over the world. This has been confirmed once again in an automobile workshop in Ahmedabad. The owner has also fitted CNG kits in Mahindra's powerful SUV Mahindra XUV700 to save on petrol and diesel costs. This huge SUV Mahindra XUV 700 did not cost much after installing the CNG kit. It also has a mileage of 25 km per kilogram.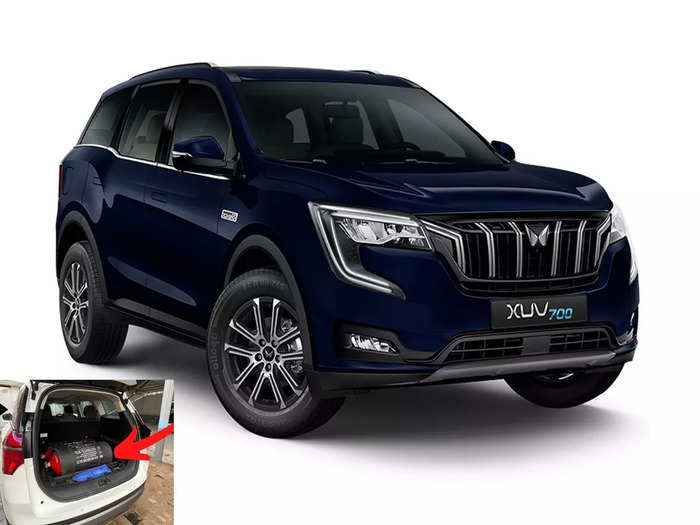 Mahindra XUV700 CNG Price and Special FeaturesMahindra XUV700 CNG
Ahmedabad-based Mahindra XUV700 owner has fitted a CNG kit in its SUV at a workshop in the city, according to a report published on the Rush Lane site quoting the YouTube channel Car Show by Arsh Jolly. He claims that this is the first XUV 700 in India to be fitted with a CNG kit. The Mahindra XUV700 AX5 5-seater variant is fitted with a CNG kit. This SUV has 4 cylinders 2-liter turbocharged petrol motor. It has more boot space. It has 2 cylinders with a capacity of 12 kg. After this, the total capacity has increased to 24 kg. It has cost Rs 1.6 lakh to install a CNG kit in this vehicle.
Mahindra XUV700 CNG Mileage
The owner of the Mahindra XUV700 CNG kit claims that it can run up to 25 km in a kilogram of CNG. The travel cost is only Rs. 2.5 per km. Mahindra currently sells both the petrol and diesel engine options of its flagship SUV XUV700. Its standard mileage is 12 km. It has been made powerful by installing CNG kits. The Ahmedabad-based workshop offers a 2-year warranty along with the Mahindra XUV700 SUV CNG kit.
Also Read : Heavy Discount Offer on Maruti Suzuki Cars For Jaunaury 2022